Take a look at these food logo styles to better understand what you want to convey with your food logo and how you can do that. Straight to the point food logos Sometimes your star product will be simple and you will want to get straight to the delicious point of your existence. Think of iconic logos like the Burger King one. The two buns sandwich the bold, red and juicy brand name. Or the Pringles logo, where the chip is incognito. This type of logo works for brands that build on one main product. These logos make great use of negative space, closely placing or even overlapping the image with the text.
They are compact efficient
Creative. And depending on what you're selling, you could take it in many directions. Not all foods benefit from popping like Pringles. The main Image Manipulation Service requirement is: obviousness. Salad in a jar logo Logo design by Dusan Klepic DK™ Bubble tea logo Logo design by Dusan Klepic DK™ Bill Bakes Pizza Baguette logo Logo design by nosKILL1343 Swirl frozen yogurt logo Logo design by bo_rad Churro logo Logo design by Milica 2505 Pistachio Rum Macaroon logo Logo design by GOOSEBUMPS Popsicle brand logo Logo design by meerkat Familiar tastes, familiar logos If your brand sells familiar and comforting pantry staples, you'll want your logo to suggest continuity and tradition. Vintage type food logos are perfect for this.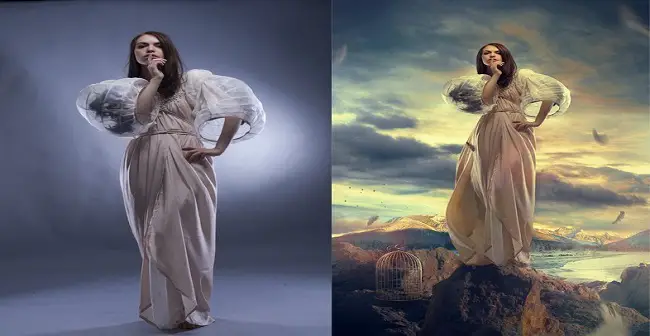 By creating a design that speaks to memories
You tap into an existing relationship to form a new, long-lasting relationship with your customers. A lot of these logos employ curvy serifs, muted DX Leads and earthier tones or a simple two-tone style, hand-drawn style illustrations and line shading. These logos are designs that look like they have been passed down from generation to generation, like a sourdough starter. Logo for Copper Kettle Bakery Logo design by ultrastjarna. Logo for Rehoboth Bay Oyster Company Logo design by olimpio Popcorn logo Logo design by pyroman92 Logo for Payne Family farms Logo design by Gwydion" Old Gus Granola Logo Logo design by Project 4 Minnie Jean Cookies logo Logo design by ultrastjarna Logo for Cafe Bari Logo design by Project 4 Mister Frosty's Ice Cream logo Logo design by green in blue Loud and confident food logos.